Tsubame Cherry blossoms Festival the 78th Bunsui Oiran Dochu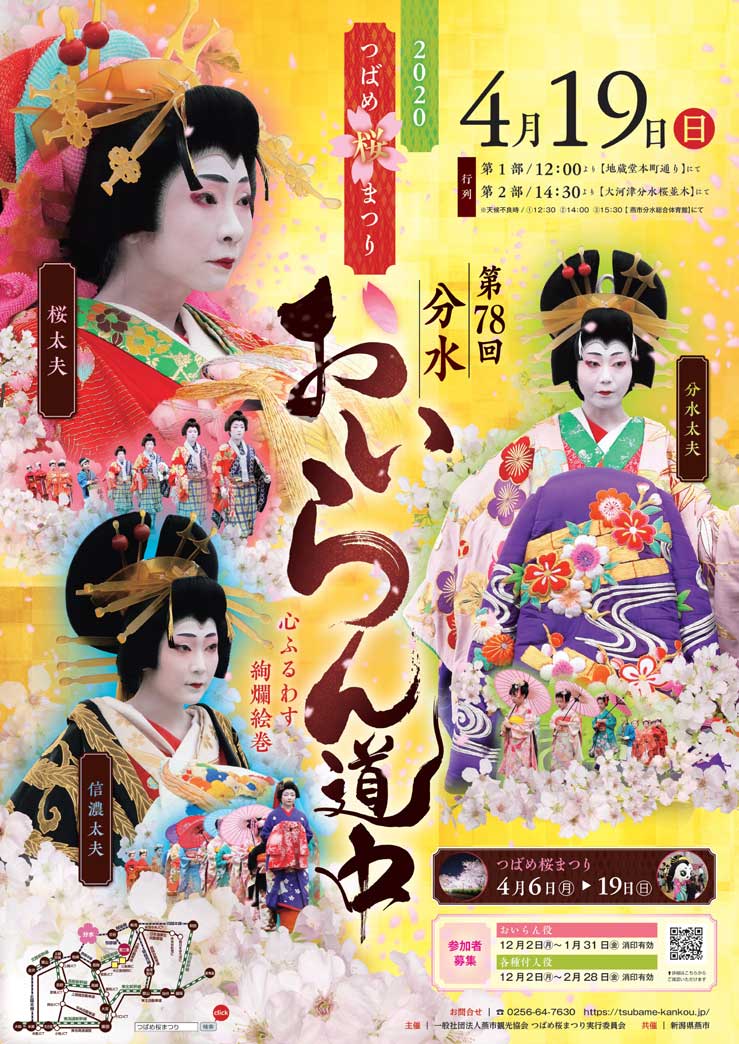 The 78th Bunsui Kimono Parade, April 19th 2020
Tsubame Cherry Blossom Festival in 2020, April 6th (Mon) through 19th (Sun)
The planned all events and reservation acceptances have been cancelled.
One of the planned events, illumination under the cherry blossom trees will be done.

---
Tsubame city's spring big event, Tsubame Cherry Blossoms Festival will be held from Sunday April 6th 2020 through Sunday 19th. During the festival, cherry blossoms will be lite up at the night various places. The main event, the 78th Bunsui Oiran Dochu (Traditional Fancy-dress Parade) will be on Sunday April 19th.