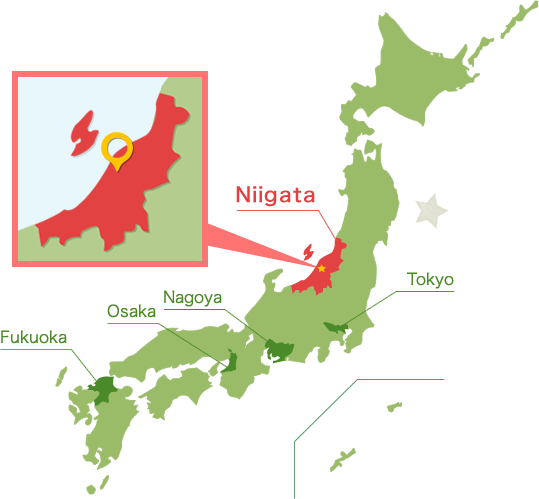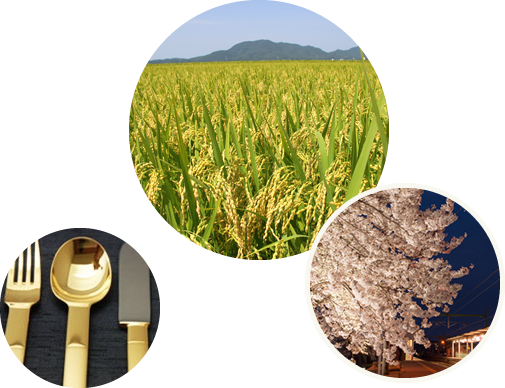 Tsubame City is located in the center of Niigata Prefecture. It is about 2 hours by bullet train and about 5 hours by car from Tokyo. Known as a town of craftspersonship, the tableware is highly regarded worldwide for its luster, shape and usability.

Most of the area is flatland with rich nature on Mt. Kugami (313 meters). The cherry tree lane is also famous.
In spring, the Bunsui Kimono Parade is held at the Tsubame Cherry Blossom Festival where you can see girls wearing gorgeous kimonos walking along the cherry blossom lane in a parade. You can also enjoy fireworks in summer, foliage viewing in fall and the Kugami Sai-no-kami Deity event in winter.
Ryokan, a Zen monk in the late Edo period, was a poet and calligrapher who reached his artistic peak here in Tsubame City. You can see historical sites related to Ryokan and his monuments on Mt. Kugami.

Come and see Tsubame City full of charm throughout the year. You are always welcome.

March 3rd
The 78th Bunsui Kimono Parade, April 19th 2020 Tsubame Cherry Blossom Festival in 2020, April 6th (Mon) through 19th (Sun) The planned all events and reservation acceptan…

May 27th
Tsubame Industrial Material Museum is reopened in April 2019. The workshop hall is established in which you could experience variety of items such as making coffee spoon, h…

December 28th
Our association will be closed from 29th December to 3rd January. We will correspond in your inquiry in order from 4th January. We are sorry for the inconvenience.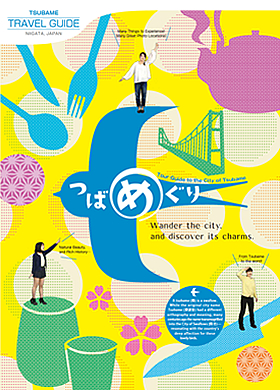 【Tsubame City Travel Guide】TSUBAMEGURI
(3.65MB)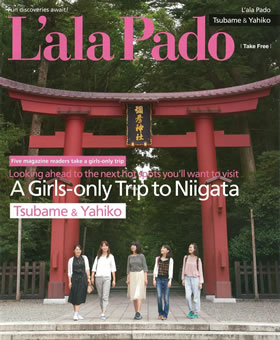 Tsubame&Yahiko L'ala Pado
(16.6MB)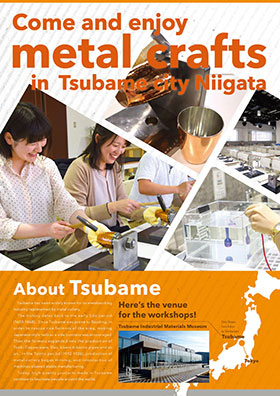 Come and enjoy metal crafts in Tsubame!【TsubameIndustrial Materials Museum】
(2.5MB)